Wikia Alert!
Warning! The Lua and Scribunto modules are malfunctioning for some pages across the Wikia network. It removed content that involved Lua modules, such as difficulty ratings, and caused large jumbles of text rendering most pages relying on Lua (especially level pages) unreadable. This issue occured on OCT 12, 2017.

This glitch can be fixed. To fix the glitch, do a hard refresh (ctrl+F5), and then edit each glitched page, but make no changes. Note that this method will not inflate you edit count.

We are sorry for this inconvenience.=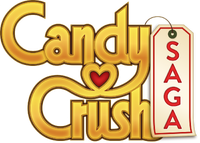 Candy Crush Saga is a British-Swedish puzzle game, much like Bejeweled, created by the British Facebook game developing team King.com. The difference between it and Bejeweled is that the game has a story mode; levels can have multiple required goals, more entities and elements, and most obviously, has candies instead of jewels. It is currently available through the Apple Store, the Google Play Store, and Facebook for free, with the ability to sync between devices and Facebook account. The player has to match three or more candies of the same colour through switching candies with each other to complete the various level objectives. There are six types of Levels: moves levels, jelly levels, ingredients levels, timed levels, candy order levels, and mixed levels.
You must make a level which have wrapped candy cannons.
Blockers need to be present (White chocolate and dark purple candy from CCSS can be present).
N…

Read more >
If you have any questions, our team is always welcome to help you. Administrators:
Got stuck in one of the levels? Don't worry! Go to these pages to find the hard levels and we may help you:
Daily Puzzle
How would you support the Revamped 3D Map on mobile? (score, corresponding rating)
Template:Main Page Magic Editor
Active Games
Unofficially Released Games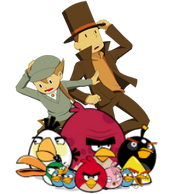 Community content is available under
CC-BY-SA
unless otherwise noted.