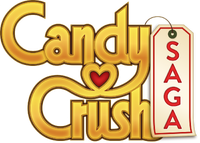 Candy Crush Saga is a British-Swedish puzzle game, much like Bejeweled, created by the British Facebook game developing team King.com. The difference between it and Bejeweled is that the game has a story mode; levels can have multiple required goals, more entities and elements, and most obviously, has candies instead of jewels. It is currently available through the Apple Store, the Google Play Store, and Facebook for free, with the ability to sync between devices and Facebook account. The player has to match three or more candies of the same colour through switching candies with each other to complete the various level objectives. There are six types of Levels: moves levels, jelly levels, ingredients levels, timed levels, candy order levels, and mixed levels.

I hope everyone, contributors, commentors, and readers alike had the best of your summer even amidst the Covid-19 pandemic. To be honest with you, t…


Read more >

Currently, I just joined on May 14, 2020, but I'm not that active right now. I'll try to be more active, starting right now. Currently, my average nu…

Read more >

Back in 2017, we witnessed the transition from Flash to HTML5. With the release of Peppermint Portal (episode 189), the first of bad changes happened…

Read more >
If you have any questions, our team is always welcome to help you. Administrators:
Got stuck in one of the levels? Don't worry! Go to these pages to find the hard levels and we may help you:
Active Games
Unofficially Released Games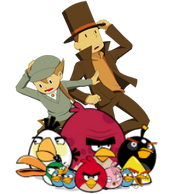 Community content is available under
CC-BY-SA
unless otherwise noted.