Latest Releases: Episode 333 has been released for HTML5, with official config redesigns. Episode 337 has been soft-released for W10. Level 5000 is here!!!!!

Wiki Historical! FEB 03 2019: A historically significant vandalism wave lasting hours has affected this wiki. It brought the vandalism warning directly from blue to black, the first time ever in this wiki. Numerous vandal accounts (over 60) have been created at a rapid pace, and with each vandal account as much as four pages have already been affected by them. Some pictures have also been replaced with extremely disturbing content which requires reverting and the deletion of the offending version.

All level and episode pages have been semi-protected in response to this incident. Only auto-confirmed users, which excludes the newest users with very little edits, can edit these pages.

Global! JAN 22 2019: The URL domain migration has been applied to this wiki. The URL is now candycrush.fandom.com. We will still call it a wikia, and the wikia links are still fully functional even for new pages.

Historical! On NOV 06, the selective redesigns have been applied for all of the players as an official config redesign! That could possibly spark a huge amount of frustration both in game and in the wiki!

AUG 07 2018: You can no longer play the Flash version of Candy Crush on Facebook. [Fallback Site https://apps.facebook.com/candycrush/?ccsfallback=true]

Historical! MAY 02 2018: Timed levels have been completely phased out from the game! Level 18 is now a Jelly Level. Vote in the poll in the Timed levels page or featured puzzles on the sideline. Timed levels are still available on the Flash version only.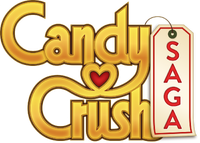 Candy Crush Saga is a British-Swedish puzzle game, much like Bejeweled, created by the British Facebook game developing team King.com. The difference between it and Bejeweled is that the game has a story mode; levels can have multiple required goals, more entities and elements, and most obviously, has candies instead of jewels. It is currently available through the Apple Store, the Google Play Store, and Facebook for free, with the ability to sync between devices and Facebook account. The player has to match three or more candies of the same colour through switching candies with each other to complete the various level objectives. There are six types of Levels: moves levels, jelly levels, ingredients levels, timed levels, candy order levels, and mixed levels.
Vandalism Warning
The current vandalism warning is
yellow
.
(Update: 10:41, November 8, 2019 (UTC)) Since days, the vandalism activity has been increased on our wiki (such creating vandalism pages, adding gibberish content or removing content). Check Special:RecentChanges to see what is going on. Since some of the vandals' edits are marked as bot flag, make sure that you check "Show" link on bot edits. Then, if you find someone spamming and/or vandalizing, please report it to local administrators as soon as possible. You can also report it on our Discord server.
The vandalism warning can be seen here.
It is nearly April Fools Day! I am trying to reach level 466 from candy crush saga but level 465 is impossible, and i wanna reach level 500 and Ice C…

Read more >

RESULTS:

Rank Blocker Points

1st Rainbow Twist 100

2nd Sugar Coat 90

3rd Marmalade 80

4th Crystal Candy 70

5th Candy Cane Curls 60

6th Cake Bomb 50

7th Bobbe…

Read more >

Welcome to Season 1 Episode 1A of This Randomized Version

Points:

1st 100

2nd 90

3rd 80

4th 70

5th 60

6th 45

7th 40

8th 35

9th 30

10th 25

11th 20

12th 15

13th 10

14…

Read more >

Other King.com Games
Active Saga games:

Active games:

Farm Adventure
Monster Fever

Retired games:

Bubble Saga
Hoop De Loop Saga

King Gold Games
Mahjong Saga
View this template
If you have any questions, our team is always welcome to help you. Administrators:
Got stuck in one of the levels? Don't worry! Go to these pages to find the hard levels and we may help you:
Active Games
Unofficially Released Games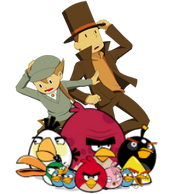 Community content is available under
CC-BY-SA
unless otherwise noted.