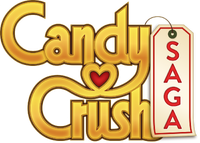 Candy Crush Saga is a British-Swedish puzzle game, much like Bejeweled, created by the British Facebook game developing team King.com. The difference between it and Bejeweled is that the game has a story mode; levels can have multiple required goals, more entities and elements, and most obviously, has candies instead of jewels. It is currently available through the Apple Store, the Google Play Store, and Facebook for free, with the ability to sync between devices and Facebook account. The player has to match three or more candies of the same colour through switching candies with each other to complete the various level objectives. There are six types of Levels: moves levels, jelly levels, ingredients levels, timed levels, candy order levels, and mixed levels.
Not sure where to start?
The Community Portal is a great place to learn about the wiki. It contains information for newcomers and regular members alike:
Info on getting started and editing the wiki, with video demos.
How to customize your user page.
See what's missing on pages.
How to maintain pages and make sure they have a consistent look.
Reference materials on templates, categories, and more.
Fan art, fan fiction, blogs, and newsletter articles.
Talking with other members of the wiki in Forums and IRC channels.
Template:Mainpage/Local Wikis/Sandbox
Active Games
Unofficially Released Games
Vandalism Warning
The current vandalism warning is
yellow
.
(Update: 10:41, November 8, 2019 (UTC)) Since days, the vandalism activity has been increased on our wiki (such creating vandalism pages, adding gibberish content or removing content). Check Special:RecentChanges to see what is going on. Since some of the vandals' edits are marked as bot flag, make sure that you check "Show" link on bot edits. Then, if you find someone spamming and/or vandalizing, please report it to local administrators as soon as possible. You can also report it on our Discord server.
The vandalism warning can be seen here.
If you have any questions, our team is always welcome to help you. Administrators:
Got stuck in one of the levels? Don't worry! Go to these pages to find the hard levels and we may help you:

I hope everyone, contributors, commentors, and readers alike had the best of your summer even amidst the Covid-19 pandemic. To be honest with you, t…


Read more >
Template:Main Page Magic Editor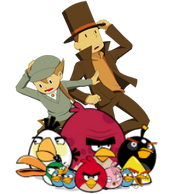 Other King.com Games
Active Saga games:

Active games:

Farm Adventure
Monster Fever

Retired games:

Bubble Saga
Hoop De Loop Saga

King Gold Games
Mahjong Saga
View this template
Community content is available under
CC-BY-SA
unless otherwise noted.