For other episodes, see Lemonade Lake (disambiguation).
Episode
3
World (Flash)
1
World (HTML5)
1
Levels
21-35
Characters
Denize
Champion title
Lemonade Lord
New features

in
in
in
in
on board
in

order


(formerly, Flash only)
Release date
 - 23 March 2012
 - 14 November 2012
Difficulty
Very Easy
Previous
Next
Lemonade Lake is the 3rd episode in Candy Crush Saga and the third episode of World 1 (HTML5). This episode was released on 23 March 2012. The champion title for this episode is Lemonade Lord. This episode was replaced with Lollipop Meadow for April Fools.
Prior to the removal of tickets in July 2017, this was the first episode that needed to be unlocked by getting three tickets from friends on web version. On mobile version, you would head straight to level 21 without the need for any tickets.
Story
[
]
Before episode:
The player encounters Denize that is crying because the lake ran out of lemonade.
After episode:
Tiffi jumps onto the rocks to turn the knob on the pipe, filling the lake with lemonade. Denize becomes happy and says, "Hurray! Cheers for the lemonade!".
New things
[
]
Blockers
[
]
Liquorice Lock () is introduced in level 21. (Brief Description: The same as marmalade, but it is resistant to adjacent matches.)
Liquorice Lock encases several elements for the first time in this episode:
Colour bombs are encased in marmalade for the first time in level 34.
Boosters
[
]
Others
[
]
Levels
[
]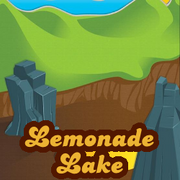 This episode contains levels 21-35.
Lemonade Lake is a very easy episode, with a mean of 1.8. It features many easy levels, and the hardest level in this episode, 30, is rated somewhat easy. Overall, this episode is much harder than the previous episode, Candy Factory, though it is still very easy overall.
 Difficulty code summary (details here)
None • Very Easy • Easy • Somewhat Easy • Medium • Somewhat Hard • Hard • Very Hard • Extremely Hard • Nearly Impossible • Variable
Level
Type
Moves
Target score
Goal
Walkthrough
Remarks
21
60,000
: 21   : 37
is introduced
22
50,000
: 22   : 18
23
60,000
: 18   : 23
First level to start with on the board
24
50,000
: 66
25
70,000
: 9
26
60,000
: 18   : 41
27
10,000
: 30   : 3
unlocked (formerly, Flash only)
28
10,000
: 6
is introduced
29
15,000
: 21   : 90   : 90
unlocked
30
10,000
: 12   : 30
31
50,000
: 28   : 28
32
35,000
: 5
33
22,000
: 37
34
25,000
: 38   : 24
35
25,000
: 5   : 46
unlocked
Was the hardest level in the game upon first release
Gallery
[
]
Trivia
[
]
It is the first non-tutorial episode, as it is the first to have 15 levels.

Until the retirement and removal of tickets in July 2017, this was the first episode for which the player needs tickets to get the next episode. Tickets were mandatory for all later episodes up to Episode 64 on Flash, but can be bypassed nowadays on HTML5.
This episode used to be one of the more hated episodes in all of Candy Crush Saga as players were quite new at this point and there was a considerable difficulty spike. This episode had some quite hard levels to deal with, such as 29, 30, 33 and possibly 35 (even pre-nerf level 35 was once very hard). Another hard level to deal with was 23. However, many of them were nerfed, and the mechanics have changed.
In fact, with the exception of level 35, all these levels have now been nerfed to difficulties of somewhat easy or lower, so the difficulty spike is somewhat less noticeable.
Finally, a mass redesign of July 2021 changed the tutorials such that this level now features tutorial levels.
Previously, this was the third and last episode on HTML5 where animated mascots appear on the map, and the episode after that didn't have characters. Nowadays, there's a different interface, and characters pop up in every episode.
This is the first episode where the episode colour is yellow.
This is one of the episodes where no characters appear on the background of mobile version.
If you unlock this episode, a rare glitch may cause you to have Episode 8 unlocked. For example: In Aurora Chocorealis, the player did not complete Dreamworld level 50 but unlocked Lollipop Lanterns.
This episode shares its second word with the 102nd episode, Lullaby Lake.
This episode has the same name as one of the episode names of Candy Crush Friends Saga.
This is one of the episodes whose name has been used for April Fool's Day (2020).

This episode's name is reused for every episode whose index number ends with the digit "4" due to April Fools 2020.