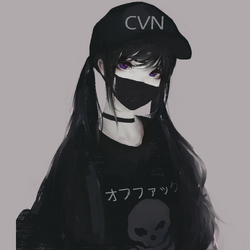 Hello, lads. I am Jackninja5DipperGravityFalls, a former bureaucrat of the Plants vs. Zombies Wiki, former administrator on the SpongeBob Wiki and rollback and pending changes reviewer on Wikipedia.
FAQ
FAQ
Question
Answer
Hi.
Hi. :)
*rude and malicious message*
I will smash your face into a car windshield and then I'm gonna take your mother out to a nice seafood dinner and never call her again!
*pick up lines*
Get off my wall, you disgusting pervert.
I'm blocked/banned from chat.
RIP.
I'm blocked/banned from chat on *wiki I'm an admin on*.
Oh, then forget what I said before. Let's discuss.
Do you see kangaroos frequently?
No, you stereotypical racist.
Where did you get a hand grenade?
I don't know.
*spam or some crap*
*removes message from wall*
Can I be an admin?
No.
I wanna be your girlfriend.
Awww...I'm flattered. :3
I hope you die.
Good news, I'm not immortal.
Can I be your friend?
No. At least not until I've known you better.
I stole your cookies.
You monster...
Can you be an admin on my wiki?
Eh, not really. I'd rather earn it TBH.
Did you rip this off from KockaAdmiralac?
Yes
Do's and Don'ts
Do's
You can send me a friendly hello.
You can ask me to go on chat (unless I'm banned).
You can ask me for help on the wiki.
You can give me a warning if I break the rules. (Admins only)
You can tell me why I'm blocked/banned from chat. (Admins and chat mods only)
Don'ts
You may NOT send me a message that breaks the rules.
You may NOT advertise your wiki.
You may NOT request I unblock you on the Plants vs. Zombies Wiki or Encyclopedia SpongeBobia. Unless you're a sock, just wait it out.
You may NOT steal my cookies.
You may NOT question my links to the Mafia. It's probably false anyway.
You may NOT PM me random chats where I do not know anyone. I am not very good with people.
Give Kudos to this message
You've given this message Kudos!
See who gave Kudos to this message
Community content is available under
CC-BY-SA
unless otherwise noted.