Last Updated: 2021 APR 07th.
Year 2020 will be an incredibly difficult year for me, but I will continue to contribute to this site and pick up all the pieces I've left. I expect Year 2021 to be difficult as well, but I will persevere. I have been emotionally exhausted and strained the past few years, and I never told you that.
I will still be actively coding on other projects [thus Very Active in name] though I might not have enough time to contribute CCS. To be honest, I have been involved in three separate web-development projects in addition to a physics project, and a tutoring role. I do not know when I will be back, but maybe around the 11th.
Mulliganaceous StackOverflow and Github accounts.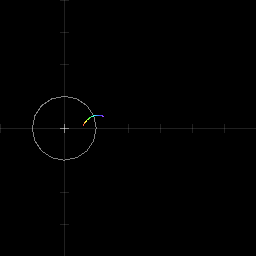 Account Rating:
Wiki and Discord: Variable, Game: Variable
Most recent contributions:
1) Established alternative account --MULLIGANACEOUS2--
2) Revised current redesigns format and blueprints
3) Finalizing remaining Candy Crush Soda content
Current Objectives:
1) Second-generation documentation of Candy Crush
2) Implementing a database enumerating all past versions of levels.
3) Posting Candy Crush Soda content officially
Forecasted ratings:
DST '21: Variable APR 2021: Variable, but very active on CSC.
See the User Activity Rating System here
Get my Blueprint editor (it is just a Powerpoint file, copy+paste and position it correctly.)
About Me
Hullo! This is a Mulligan, and I am an admin in Candy Crush Saga wiki and a total night-owl. I am an all-rounder in contributing in this wiki, making improvements, insights, and other updates in this wiki. I am currently in university studying subjects about mathematics, computer science, and economics; Candy Crush is among one of the most important inspirations for me to pursue this career. This wiki is in fact the only reason why I continued to play candy crush and participate in this community.
I am actually not much of a gamer, though I am most active in Candy Crush, Candy Crush Soda Saga, and War Commander. I do not like mobile real-time strategy games, and I am most interested in extracting and analyzing data and internal workings of the game. I will soon be an active user in the other two aforementioned wikis.
As of now, I am working on to provide accurate statistics in the levels, episodes, and many other aspects of Candy Crush Saga in my free time. I am also working on it to highlight important trends and analyze how Candy Crush is performing in the past compared to now. I am currently training myself to diversify my programming interest and provide analysis of algorithms and optimization.
I actually joined Candy Crush Saga wiki in October 2013, posting anonymously. I signed up as -----Mâck Mulligan-----, before officially editing this wiki as Mulliganaceous.
I am also working on a variety of other computer programming projects from multiple languages, including Python, Java, C/C++, HTML, Javascript, and Sql. I am also working on a database analyzing stock charts, linear algebra programs, mathematical graphing, and rating data structures. I am also a fan of literature, manga, and history, and I pass my time reading a variety of novels and history books.
You can just call me a Mulligan, or Mull, in cause my full username is too long. A Mulligan is second chance without any side effects. Mulliganaceous is an adjective I coined. It means it relates to or contains Mulligans.
I describe myself as a Vietnamese-born Norwegian metalhead with a peculiar Dutch name and some Irish ancestry. I reside deep in some obscure area in a cold Canadian forest. Travelling to university for computer science can be quite long and dreary, but I always listen to my extreme metal there. I am a complete night owl, and I am most active during deep nights. I am a fan of many black metal bands such as Mayhem, Nidingr, Enslaved, and 1349.
My email address is mulliganaceous@gmail.com.
Hours Active (UTC)
I am usually active during late night in my zone, and I often take overtimes especially when I am active. My active time is usually in 10PM to 12PM in my zone, or equivalently 2AM to 4AM in UTC zone.
I use UTC-5:00 or UTC-4:00 time. I am against daylight savings time.
Current Progress
Re: Level 1507, Lullaby Lake (E102)

Dw: Level 280, Funky Fortress. Final official result goes up to 238.

Wi: The config extractor is now complete, and is now capable of redesigning and displaying a blueprint. I am programming extensions to provide a more insightful analysis, able to enumerate levels and configs with certain aspect combinations, and check the many different test cases, including the occasional rogue case. It will not be open source, but I am planning to make some minor reorganization of my extractor throughout my time as an admin.
The ß is very near in effect as my program to extract the configs and create a GUI is now complete.
Wiki Progress Chart
Note that a 100% can only be granted when it has been extensively optimized, tested, and documented.
Config-Extracting Program (V2):
95%

Testing: 95% (Testing and extension)

Unit test cases
Organization and Optimization
Error Detection

Redesigns: 95%

Redesign and Board Detection
Redesign Summary and Values
Improved config organization

Extensions: 95% (Testing and extension)

Updating and enumerating elements and occurrences
Displaying levels by element criteria
Sorting certain elements (spawn notes/dispensers/orders/etc.)
Config Blueprints:
95% In progress

Board notes (Finished)
Teleporter and Conveyor Handling (Finished)
Dispenser Graphics Handling (Finished up to 3-element dispensers)
Sprites (Finished)
Teleporter and Conveyor Portal notes
Creating Boards
Second Mulligan:
Some issues with bot software, currently using scripts

Page and content creation
Image uploading
Multiple image uploading
Version tracking
Score-Extracting Program (official):
Low Priority
Difficulty-Extracting Program: 100%, Accomplished

Difficulty Table: 100%, Accomplished
Fanon: Cancelled, but revivable

Blueprints I: 100%, Accomplished
Blueprints/Fanon Update: 90%, in hiatus
Type-Extracting Program: Some performed from Config Extractor

Hexagon Extractor: 100%, Accomplished
Hexagon Table Template: 85% (Complete, test cases provided, needed optimization)
Category Organization: 55% (Low Priority)

Wiki Categories: 60% (Partially complete for navigation)
Category Tree Table: Not Started
Secondary Objectives:

Scorecard, Difficulty, Hexagons

Scorecard Categories
Difficulty Statistics
Hexagon Synchronization
Sugar Drop Synchronization

Config Enumeration

Level Type information
Spawn information
Enumeration of levels based on requirements and orders
Enumeration of levels containing a given element
Enumeration of levels containing a given element combo
Enumeration of levels requiring Magic Mixers or Lucky Candies
Enumeration of levels requiring sideways switches (Cannot be done automatically)

Redesign Enumeration

List of levels with boards redesigned
Condensed redesign info
Dealt with selective redesigns

Difficulty/Reality: Accomplished
Wikitable conversion: Complete (Needed optimizations)
HTMLtable conversion: (5%, Relegated)
Excel chart: Complete, but I do not like the formatting.
Scorechart: (25%, making some progress)
Other Wikis:

Candy Crush Soda Configs: 85% (Blueprints functional)
War Commander Formatting: Not Complete, Low Priority
War Commander Extraction: Not Complete, Low Priority
Config Extractor source code: Will not be distributed.
ß: No retirement, no ß.
Mulliganaceous Contributions
History of Candy Crushing and other Wikian Contributions:
Date
Notes
c. 2007:
First experience with Wikipedia and Wikia.
c. 2012:
Focused on editing wikis for Empires and Allies, Army Attack, and Kixeye games, usually anonymously. I also played mostly Empires and Allies, Army Attack, and Backyard Monsters at that time (unfortunately the first two all were discontinued, the third one no longer maintained). I probably forgot my old username here.
c. Oct 2013:
Tried Candy Crush Saga. Interested only for its relationship to mathematics, computer science, and business studies. I am not interested in the candies or the music of this game, but nevertheless candies are an appropriate theme in this casual match-3 game. I consider it as an extension of Bejeweled.

This was the first time I visited this wiki: It was relatively well developed compared to wikis of most other popular games. At that time I was here entirely as an IP user, but nevertheless I was active in reading, voting, and commenting. The polls in this period was especially active.

Feb 23, 2014:
Signed up as -----Mâck Mulligan-----. I was an occasional editor at this time, making not much more than 100 edits in total until my new account was set up. However, I was still active reading the contents of the wiki and looking for updates.
c. August 2014
Temporary hiatus in gameplay. I reached Level 383 on Reality and Level 164 on Dreamworld; almost all of them have three stars.

My old facebook account I used to play this game was no longer supported (now it is all gone).

May 11, 2015:
Profile, Game
Officially editing this wiki as

--Mulliganaceous--

, a few days after release of Dozy Dawn. Soon after its release I am at the

Very Inactive

rating.
c. Aug 2015:
I became particularly active in contributions, especially regarding information, trends, and trivia. Also active in the local games board. My activity rating initially went to

Somewhat Inactive

, and my activity peaked around November and December 2015 around in the

Active

or even

Very Active

range.
Jan 09, 2016:
Profile
Attained rollßaçker status, at approximately 1800 edits.
Jan 17, 2016:
2000th Edit. Also introduced level blueprints and proposals for Level 2000. Correctly predicted that this is a 2K level.
May 11, 2016:
First anniversary. It has been more than one year since Dozy Dawn has been released on web. Mixed levels appeared shortly before.
Aug 20, 2016:
3000th Edit.
Oct 03, 2016:
Profile
Attained Cónteñt Moðèratör status, at approximately 3200 edits.
Feb 26, 2017:
Created blog post for User Activity Ratings. Considered the first of a series of upcoming blog posts.
Mar 17, 2017:
Profile
Attained Åðmınsħip, just above exactly 3500 edits.
Mar 19, 2017:
Used a Java program to convert text strings to a scorecard. A complete list of my scores has been posted. However, my blog post will be expected to be a long and intense one!

This is indeed something once unseen in this wiki.

Apr 10, 2017:
Updated my program so that it will extract all opponents' scores for a given level. Therefore I can analyze the score distributions for each of the levels. Currently I am improving this code; I may provide a source code and instructions once the final version comes out (probably around Jun 2017).
Apr 11, 2017:
Created a thread regarding updated tutorial levels on mobile, along with new level pages for the mobile version of these levels.The first 7 levels have been updated, along with graphical enhancements. I credit Johnny.crush for providing this information.
May 01, 2017:
Created the Mayday blog post.

Created scorecards for Roseturnip and HM100 using a program I programmed. Scorecards were once unseen before I provided them.

May 08, 2017:
4000th Edit. Reserved for a blog post regarding future roadmaps, software programming, and future level design proposals in the form of a Level Design contest.
May 16, 2017:
Released my first edition of my Level Design Contest.
May 17, 2017:
Game, Critical
Dreamworld was *officially* exterminated by King and Satan! We shall be Satanic forever!

Also, the expected date for the HTML5 revamp has been pushed considerably back. Level previews still continue up to Level 2600 at that date, and may go further when needed, so Flash will still be supported. I also attained very active status due to my programming and discussions about Dw.

May 21, 2017:
If an episode does not have two-colored or three-colored levels, the respective categories will be hidden. The Most Fun levels will hide itself if it isn't declared. Also, the number of Mixed levels will be hidden for all episodes < 114.
May 24, 2017:
Provided a table of all levels color coded by difficulty. Split difficulties will have a magenta background. Impossible levels will be highlighted in red and struck through.
May 26, 2017:
Follow up forum post and a Dreamworld Poll is now highlighted and posted! You can show your opinions on nerfing the moon scale and reviving Dreamworld.

Also, the race to 5K between me and Courtemanche437 has officially begun.

May 27, 2017:
I now refer to non-blocker elements introduced later in the game as secondary elements. Also did some category reworking.
May 28, 2017:
The race to 5K between me and

Courtemanche437

has concluded. Courtemanche437 won a very close victory, as I had 4991 edits at the time he had 5000. He is also applying for adminship at that time.

Congratulations, Leo Courtemanche #437!

May 29, 2017:

Started work on config-extracting program, first based off on mobile app version. I have already compiled a list of levels by attribute using this program.

May 30th: Finished Orders extraction.

May 30, 2017:
Posted a forum thread regarding my future contributions. Also,

Courtemanche437

attained adminship.
Jun 02, 2017:
Mostly finished my difficulty-extracting program; it can now analyze level counts by difficulty, recognize split difficulties, and obtain the mean of Web Reality episodes (and in fact, any section from Web Reality values). A chart of episode mean difficulties has been posted along with a table showing all Reality levels by level count for each difficulty, and the mean difficulty of each episode and the entire game.


Jun 4, 2017: Updated the difficulty-extracting program so it can consider both platforms and both realms. This gives four different arrays used to store difficulty ratings and map to levels.

Jun 06, 2017:
Reached the infamous Level 276Dw. Instructions to how to access Dreamworld again (and beat this level) will come Jun 7.
Jun 12, 2017:
I have repaired the Difficulty/Reality page to tabview format due to huge page size.

Also, I have posted charts for average episode difficulties and difficulty distributions. Thank you for implementing difficulty estimates for high levels, 3primetime3.

Jun 13, 2017:
Global Wiki
The new navbar design has gone live! Please comment and rate for more design thoughts and ideas!
Jun 17, 2017:
User

Flockky II

has commented on my thank you note regarding his current thoughts on Candy Crush and his cause of inactivity and retirement. Could I replace his role, especially when creating level notes?
Jun 18, 2017:
Chat
We unofficially transitioned to Discord as the new Live Chat! I have provided a widget that will display on the right side of wiki pages, the Fandom Rail. The old chat can still be found below.

I give acknowledgement to Courtemanche437 for creating the Candy Crush Wiki Discord server!

An official announcement will be posted in the near future, expected by next week!

Jun 24, 2017:
The Dreamworld Revival contest is now live, though in development. More blueprint updates coming up, for my upcoming Fanon revolution! (now closed)
Jun 28, 2017:
Game
The HTML5 version for Facebook is now live! It turned out to be the same as the mobile version! Fortunately, you can still play on the Flash platform by going on your synced King.com account, and there won't be any complications in creating one (you can make many King.com accounts and sync all of them to one FB account).
Jul 01, 2017:
My exclusive Ask a Mulligan! contest has officially started (on that date UTC)! Ask any question regarding levels and other wiki information there! Bonus points for answering one of my questions!

And, Happy Canada 150, the Sesquicentennial Jubilee of the Confederation! And Happy Independence Day!

Jul 08, 2017:
Posted my July content roadmap. I will make official improvement to this wiki! Comment now for your thoughts!
Jul 11, 2017:
The discussion about thunderstorm levels in the hexagon level template are now on! See if we can synchronize this information!
Aug 4, 2017:
Game
The map on non-HTML5 mobile has been revamped for a 3D effect. It has later been applied to all HTML5/mobile/W10 versions. Vote here for the revamped mobile map!
Aug 25, 2017:
I have built my synchronized hexagon levels template, noticing that an empty output my still result in a new line if the outputting template is put on a new line. See the list of all synchronized hexagon levels templates by episode.
Sep 14, 2017:

Courtemanche437

may stop giving estimates to recent levels owing to the controversy based on other player comments and ratings. I have made several proposals in response, including the revival of difficulty polls, player consensus, and relationship between lost lives and difficulty!

See this thread for more details.

Sep 19, 2017:
Chat
The unofficial Discord chat server, owned by

Courtemanche437

have to come to a close due to the progressively increasing amount of drama, conflicts, and disagreements between users. Will our Discord chat ever come back, or do we have to resort back to the original Live Chat?
Sep 20, 2017:
Chat
Lefty, the founder of this wiki, is back again, founding the official Discord chat server with official rules and regulations along with four other beta testers. I will be here to build a help page on the wiki to encourage more users to join the new chat experience.

See the discussion about the official Discord server here! (Closed)

Oct 04, 2017:
Game, User, Urgent
We have detected a mysterious portal that hints the demise of the game, or the Flash version. Is that the end of the road for

Cjay1997

, who was here to extract configs and Flash sprites?

It turns out that Episode 189, Peppermint Portal, is the final level on the Flash platform, and therefore represents the portal of HTML5! This has resulted in the retirement of Cjay1997, meaning that we lost another admin on the wiki!

Unlike the infamous Dozy Dawn and the death of Dw since the release of Episode 169, Candy Crush Saga still remains strong, in HTML5. The Flash version has been relegated to secondary status, and will be used as a fallback in case the HTML5 version fails.

Oct 18, 2017:
The first phase of the board blueprints have been implemented. Another Mulligan will provide us with the blueprints, on a blackboard. Also, my 6K edit.
Nov 05, 2017:
Wiki
The Live Chat and its Chat Moderator position has been abolished. We officially and completely transitioned to Discord Chat from that point on.
Dec 20, 2017:
E199, Cranberry Cottage, the fifth Christmas episode, was completely released. This is the first of the trio of celebratory episodes of 2018.
Dec 22, 2017:
Global Wiki
The Discussions feature, replacing the Forums is now rolled out! This will provide a whole new way of communicating with other CCSWers to discuss about the game and running the wiki!

Wiki Discussions is not live yet, and as of now does not apply to all wikis. Threads in the Forums still remain as is, but once Discussions has gone live, the Staff will move all Forums threads here.

Dec 27, 2017:
Jan 01, 2018
E200, Festive Fiesta, the New Years episode, as well as E201, Bonbon Bash, the 3K episode, was completely released. Have an extraordinarily exciting 2018, aka MMXVIII!
Jan 16, 2018:
Is that obscure ß and ÿ finally coming to bring leet to CCSW? User:3primetime3 unofficially announced his possible resignation as a Bureaucrat?

User:3primetime3 said on Discord Chat: "Thanks @everyone for all the support! I did a trial run for a few days and this calls for an official retirement from CCSW and the GDW. I may go on to make an edit or two but I won't be the state that I have been for the past few years. In addition to a new game I have been playing along with all of my schoolwork, there's no other possible way that I can pursue the duties of cleaning up the levels pages as I have been doing. If you would like me to demote myself (by passing over my rights to someone else) or keep my rights and promote another bureaucrat, I'd be happy to do so."

Jan 17, 2018:
Game, Critical
All Timed Jelly Levels have been removed and replaced with Jelly-ingredients Mixed levels! And it foreshadows a grim outcome for the next timed levels.
Feb 15, 2018:
To celebrate Valentine's Day and its remaining Winter, I will be back from a temporary break from this project to focus on other projects during my free time (I am still extracting configs regularly). I will be transitioning to Candy Crush Soda Saga while revamping my extractor.

This will be the final issue of my Generation I extractions (formatted Wikitable, demo blueprints).

Apr 09, 2018:
The Exam Period is now upon me, and that means I have to focus mostly on other projects, which will cause delays on my Candy Crush extractor. Sorry for the GenII extractor delay.
May 01, 2018:
Progress will be delayed due to my involvement in StackOverflow and other projects.
May 02, 2018:
Game, Critical
All Timed Levels have been removed from the HTML5 aka mobile version! Timed levels are retained for the Flash version only.
Jun 24, 2018:
User

Roseturnip

finally retired as a Bureaucrat. This is the first time in CCSW history to have a Bureaucrat retire! That is the ß.
Aug 05, 2018:
Blueprints revamped! Extractions revamped! The config machine is now complete!
Aug 06, 2018:
Profile, Chat
Attained Trusted User rank in Discord Chat.
Aug 15, 2018:
Game, Urgent
A greater redesigning is particularly concerning that selectively affects players.

It has been reported to King Care: see [https://care.king.com/en/candy-crush-saga/level-changing-on-candy-crush-saga-not-getting-the-same-amount-of-moves-as-your-friends#entry_18 5455 Level changing on Candy Crush? Not getting the same amount of moves as your friends or as on videos?]

You can see all the selective move redesigns and buffs here.

Aug 15, 2018:
Global Wiki:
The process of domain migration to fandom.com has started, meaning that candycrush.wikia will eventually rename to candycrush.fandom. However, all .wikia addresses will continue to work.

This process is expected to complete at early 2019.

Early Sep 2018:
Game, Urgent
A greater change in regards to Lives and quitting a level brought great concern among players. As of now, it selectively affected some players and resulted in fearsome opposition! Fortunately, my account isn't affected, but my alt is!

It has been reported to King Care: see Unable to reset board anymore without losing a life

Sep 12, 2018:
Game
Nightmarishly Hard Levels have been implemented, which is said to be the next grade of hexagon levels, above the super-hard levels.

The selective redesigns have been fully enumerated after a further redesign detection revamp. It can now display a shortened redesign summary, showing only the level attributes and elements that have its values changed. Unchanged values during a redesign are not shown.

Oct 16, 2018:
Game, Urgent:
Most of the thousand-strong selective tweaks and buffs are now in full effect, as a daily tweak affecting the majority of the players. That particular config set is the E260b config set. See this enumeration to see all the levels affected. Still over 500 of these offending buffs are present!

With all these levels affected, it will take some time for us to upload new images and infoboxes to these move-tweaked levels.

It has been confirmed through King Care.

Nov 06, 2018:
Game, Significant
Against the players' wishes, the selective tweaks are now in full force as official redesigns [click here for enumeration]. These tweaks now affects every player in the game! Many of the players are resentful of several notable move-buffed levels, including Level 584 and 171.

Will the further complaints in King Care reverse the buffs?

Nov 11, 2018:
User

3primetime3

, the most prolific contributor in terms of numbers finally declared his resignation and retired his ranks. We are only down to two bureaucrats now.

Lest we forget.

Dec 01, 2018:
Unexpected inactivity due to mathematics-related stuff and qualification exams.
Dec 19, 2018:
Global Wiki
The Forum Highlights was officially discontinued! We will now use Announcements to post important posts!
Jan 22, 2019:
Global Wiki
The Candy Crush Wiki URL has migrated from candycrush.wikia.com to candycrush.fandom.com in the process of domain migration! The wikia domain is still fully functional but it will direct to the equivalent fandom domain. The migration name change is widely opposed and might not be effective in SEO optimization.
Feb 03, 2019:
Wiki, Urgent
A historical vandalism wave has struck Candy Crush and all of the affiliated wikis. The speed of execution of this vandal was ludicrous, and the contents he posted was objectionable, and must be removed immediately.

This was the first time ever where the Vandalism Warning scale went directly from the lowest Blue rating to the highest Black rating, and admins spent hours to stop him from doing any further damage. VSTF users were also involved in defending against this wave, and all commenting had been temporarily disabled.

HM100 has created a blog post regarding the impacts this vandal wave has resulted and thanked all users who helped in reverting the damage caused by it.

Feb 14, 2019:
After removing all the timed levels from HTML5 and W10 versions of Candy Crush, King is also planning to remove all the six-colored levels. The Valentine's Day tweaks reduced the number of six-colored levels to just 16.

A blog post has been posted to encourage mainstream editing for these redesigns.

Feb 18, 2019:
Profile
The bot tag for

--MULLIGANACEOUS2--

has been officially applied. This profile will mostly focus on blueprints and config extractions, but may occasionally show up to rollback undesirable edits and edit levels contents.
Mar 06, 2019:
Game:
Almost all of the remaining six-colored levels have been nerfed to five colors in this historical E298 redesign.
Mar 06, 2019:
Profile:
I am moving on to SQL development and taking a temporary break from frequent activity to allow other contributors to contribute productively to the wiki.
Sep 04, 2019:
Profile:
My so-called break became semi-long term since I am currently prioritizing improving websites and analyzing software usages for provincial applications.
Mar 11, 2020:
Special:
The Covid-19 epidemic has officially been determined a pandemic. Major disruptions have occurred on my employment, forcing me to work from home. During idle times, I am able to re-prioritize on my CCS project.
Apr 01, 2020:
Finally making some progress on reinstating my social media profiles and contribution to this wiki and its affiliated wikis.
Apr 01, 2020:
Game
King has messed up the backgrounds and names of all the levels save the first two and Creator's Crib. This update has been widely opposed. Unfortunately, it seems that this change has gone live.
Aug 25, 2020:
I have finally finished my internship and hopefully I am able to return to contribution and personal rebuilding. I had a rather tough time at this wiki honestly.
Other Wikias
Last updated 2020/04/01
List is non-comprehensive.
Wiki
User Role and Status
Current User Rating
Wiki Rating
Wikipedia
May occasionally edit polytope-related subjects like 4D figures.
Variable
Candy Crush
Soda Saga
I have progressed considerably recently, and I am in a decent condition to understand the config attributes and their values. I have completed all aspects of the extractions, and I officially nominated myself for adminship.
Variable
Medium
(monopolized, poor state after E118, recovering
Candy Crush
Jelly Saga
Occasional Formatter to Read-Only
Inactive
Poor
Candy Crush
Friends Saga
Occasional Formatter to Read-Only
Variable
Medium
Candy Crush
Fanon Saga
Blueprint Implementation
Inactive
Medium (oligopolized)
War Commander
Sprite and Data Extraction, Template reformatting, Reorganization
Somewhat Active
Moderate (monopolized)
Battle Pirates
Read-Only
Insanely Inactive
Poor (stopped updating)
Empires & Allies (both games)
"Recent" nostalgia and gaming memories
Effectively Dead
Very Poor (stopped updating)
Googology
Fast Growing Hierarchy
Variable
Somewhat Good
Pokemon
Mostly Read-only
Inactive
Very Good
(Wikia version)
Yugioh
Mostly Read-only
Somewhat Inactive
Exquisite
Other Games
Games
Date played and tracked
Notes
Overall Achievement
CCSW

c. 2014 [Tried out]
FEB 2018 - APR 2018 [Unoffiicla period]
AUG 2018 - [Current period]

Unofficially tried out during various sessions from 2014 onwards, while being read-only on the wiki. Officially started contributing since FEB 2018, but due to an urgent university situation (not bad at all it turns out), StackOverflow, me being really behind on that game, and other projects, I have to delay it until SEP 2018. That date of official contribution is also the point which I am almost fully completed in my config and redesign extractions, so I can focus on the others more efficiently. Rainbow Road also greatly helps me in progressing to the high levels.
See my progress in Candy Crush
Soda Saga.
CCJW

Never

Haven't played this game, thinking it is too similar to the other two and looking redundant. I might try this out if Discord pressures me.
CCFW

Jan 01, 2019

Will do extractions for this game as it seems very similar in format to CCSW extractions.
Backyard Monsters*

JUL 2011 - SEP 2012 [Played]
MAY 2011 - c. 2015 [Track]

Reached about Level 34 here. This game is no longer maintained, but it is still not closed.
Army Attack†

JUL 2011 - SEP 2012
SEP 2013 - DEC 2013 [Played]

Reached about Level 51 in my first profile. Powergamed (helped allies) in my second profile. This game closed in November 4th, 2016.
Empires and Allies†

JUL 2011 - SEP 2012 [Played]
JUN 2011 - JUN 2013 [Track]

Reached around Level 72 in my first profile. Mostly powergamed, and used a network connection glitch to prevent unit losses. This game closed in June 17, 2013.
War Commander

AUG 2011 - OCT 2011 [Old]
SEP 2012 - JUL 2013 [Alt]
NOV 2013 - APR 2014 [Alt]
NOV 2014 - MAR 2014 [Played]
c. 2016 - [Track]
SEP 2017* - [Played]


Until SEP 2017, reached Level 29 for my main profile. Had several alternative profiles; I only played on one alternative profile at a time. All of them were inactive. For a long time I only watched updates of War Commander on the wikia and the forums.

I recently returned to War Commander, and obtained several powerful Faction units and am still active today. I am also becoming active on its wiki, though it has been monopolized by one bureaucrat. My activity has returned to full strength with more templates and extractions in this game!

Level 39
Battle Pirates

AUG 2011 - OCT 2011 [Old]
SEP 2013 - NOV 2013 [Old]
NOV 2014 - MAR 2014 [Played]

Reached Level 28 before indefinite hiatus. Currently I am only watching updates of Battle Pirates on the forums. The wikia is pretty much insanely inactive.

I might bring a movement in reviving the wiki, but it appears that I could not extract the information in order to maintain this wiki in a good shape.

Level 29
Vega Conflict

APR 2013 - JUN 2013 [Old]

Reached around Level 14 on my former Facebook profile. No longer active in this game.
Fruit Ninja (IPad)

APR 2013 - JUN 2013

No longer active. Occasionally may read an article or two on the wiki.

~1300(Classic) ~1200(Arcade) ~ 620(Zen)

Clay Jam* (IPad)

APR 2013 - MAY 2013
No longer active. Completed within a few days.
Completed.
Clumsy Ninja (IPad)

OCT 2014 - DEC 2014

LVL 60
Temple Run [2] (mobile)

SEP 2013 - NOV 2013

Flow Free (mobile)

SEP 2013 -

Occasionally may play one of the more difficult boards
Doodle Jump (mobile)

MAR 2011 -

Still playing, albeit rarely.
~70000 pt
Flappy Bird (mobile)

NOV 2013 - MAR 2014

~225 pipes
2048 (mobile)

NOV 2013 - SEP 2014

Played the Ketchapp version on IPhone.
8192 tile
Piano Tiles (mobile)

MAY 2014

Only tried once or twice, never played it again.
Jetpack Joyride (mobile)

FEB 2014 - AUG 2014

Currently inactive, may play it again. The zappers are responsible for 90% of the losses.
~Sector 19

~15000 m

Threes (mobile)

JUN 2014 -

Still playing, albeit especially active during winter 2014-2015.

3072 tile ~250000 pt

DIVE (Flash)

JUN 2014 - AUG 2014
OCT 2016 -

Top score is 15549. Top seed is 2903 (a blackprime).

15549 (top score)
5806 (top tile)
2903 (top seed)

TwoDots (mobile)

JUN 2014 -

Reached around Level 160 on my inactive Facebook profile.
Current mobile progress is in Level 24.
May plan to create a new TwoDots wiki once I reach ßureaucrat prize here.

~LVL 160 [Old]
LVL 24

Tetris (mobile)

MAY 2016 - AUG 2016 [Played]

On the official Android app. Currently inactive, only played Marathon.

LVL 22 (Endless #7)
1913123 pt

Pokemon Go (mobile)

JUL 2016 [Inactive]

Never played again after getting the starter Pokemon.
Rolling Sky
OCT 2017 - MAR 2018
Currently on V (constant Volcano/Inferno level). Completed a few easier bonus ones.
V, plus a few bonus levels
Scorecard
Edits of

--MULLIGANACEOUS--

on Candy Crush Saga Wiki
Total:
6,411
Article:
2,501
Talk:
280
Board Thread:
1,157
User:
313
User talk:
Thread:
526
Project:
4
File:
636
File talk:
6
Template:
325
Template talk:
2
Category:
284
Category talk:
3
Forum:
199
User blog:
97
User blog comment:
259
See more detailed editing scorecard.
See my Candy Crush scorecard draft.
[.]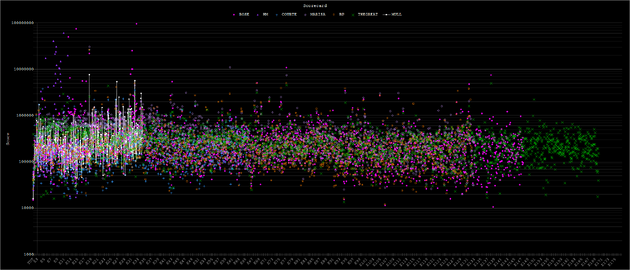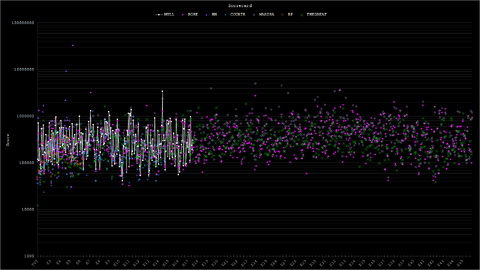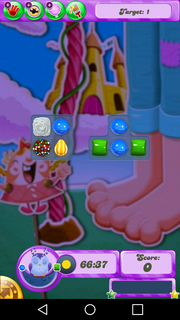 User:--MULLIGANACEOUS--/Progress User:--MULLIGANACEOUS--/Leak
Community content is available under
CC-BY-SA
unless otherwise noted.