Former Administrator: August 2015 - January 2019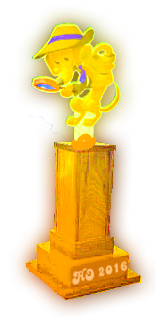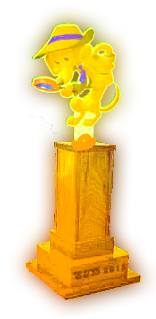 NOTE: As of July 15, 2020, I have officially retired from this wiki. You can still catch me on other places like Discord, but I will not see or respond here. If you want to contact me, you will have to do it elsewhere.
Hello, <insert name here> ! Welcome to 3lite's page!
I am currently on level 2047 in reality and made it to level 314 in Dreamworld before it ended. This is the only King game I play.
Level I was stuck on the longest: Reality: 323, Dreamworld: 103
Favorite level: Really am not sure at this point. Maybe 252, 683 or 1538.
Least favorite level: 323 (NO DOUBT THE WORST LEVEL I PLAYED)
Currently, of the first 1000 levels, I've 3-starred 972 of them. This was one of my ultimate goals to do in the game. Below are levels I have yet to earn 3 stars on (NOTE: This is ONLY the first 1000.)

: Level 478

: Level 699

: Levels 758 and 759

: Level 902

: Levels 937 and 944

: Level 954

: Level 974

: Level 981

: Level 563

: Level 617

: Level 696

: Level 712

: Level 734

: Levels 742 and 750

: Levels 762 and 767

: Level 854
: Levels 869 and 874

: Level 882

: Levels 923 and 935

: Level 936

: Level 958

: Level 996
Edits of

3litecandycrusher

on Candy Crush Saga Wiki
Total:
7,701
Article:
1,931
Talk:
742
Board Thread:
715
User:
26
User talk:
Thread:
577
Project:
2
File:
22
File talk:
Template:
16
Template talk:
Category:
Category talk:
Forum:
16
User blog:
138
User blog comment:
514
How did you get your username? I got the "3lite" part from the owner of a Minecraft server I used to play on a lot (however, the server shut down back in September 2014), and I'll bet you can't guess where I got the "candycrusher" from :P
What is your name? I only tell people that I can trust my real name, so just call me by my username :)
How old are you? An age between 1 - 100 years old. :P
How long have you been playing Candy Crush? Since August 2013.
How long have you been on the wiki? I first found the wiki as an anonymous user on November 24, 2013, but I created this account on June 30, 2014.
What's your least favorite level? 323. It's EVIL!
What do you do on the wiki? Usually, I'm keeping my eye out for any vandalism or rule breakers, though I do sometimes edit pages. I suck at coding however, so don't expect me to know much about that.
How is your level progress? All of my level progress is above this FaQ.
What is your goal on the wiki? To be helpful when help is needed! I'm a friendly user, so don't be afraid to ask me any questions.
On a scale of 1 - 10, what is your favorite color of the alphabet? 12.
Do donuts taste good? YES!!!!!!!!!!!
How much wood would a woodchuck chuck if a woodchuck could chuck wood? More than a blade of grass could!
Why are you putting down random questions above? :S Because I can. I tend to be a crazy goofball :P
Why do some people call you "three light"? The founder of this wiki, lefty, thought that was how "3lite" was pronounced, and other people found that quite humorous. To this day, some people still call me that, and others have even called me similar names to "three light". "3lite" is actually pronounced "three leet".
What other games do you play, and what is your all time favorite game? The main games I play are this, Geometry Dash, Pikmin (series), and occasionally Minecraft. Though my all time favorite is the Pikmin series!
Do you work for King? No, but it would be awesome if I did!
Do you contribute to any other wikis? Not much, but I do occasionally contribute to the Geometry Dash wiki.
Do you have any friends on this wiki? Yes I do! See below if you want to know who they are, they are amazing people and I'm glad I met them here! :)
Some of my friends on this wiki
[
edit
|
edit source
]
DO NOTE: This section is not done being updated. Will be done when I have more time.
1.
: Olaf-Tiffi-Odus2711
- Great user! Don't forget to buy me 4 boxen of donuts! XD

2.
: Asew54321
- Very friendly user. And very fun to talk to!

3.
: EeveeLover1988
- Awesome user! Great job on earning admin!

4.
: Supermario3459
- Same as above.

5.
: BestBtd4Player
- Thanks for playing on Mineplex with me :) Also it's pretty awesome that you live in the same state as I do!

6.
: Lefty8899
- RED-YELLOW OUT OF YELLOW-RED!!! XD All of this couldn't be possible without you :)

7.
: Flockky II
- Awesome user! Hopefully you'll get admin back!

8.
: Roseturnip
- Great to talk to on chat! :)

9.
: Courtemanche437
- Really awesome and cool user! :D

10.
: Catinthedark
- As usual, amazing! And very fun to chat with! Keep up the good work! :)

1.

: Storm2
- Richard is awesome! And your coffee, too!

2.

: CC-8589934592
- Let it go!

3.

: Queencorn64
- Though I only saw this user once, we made a good friendship. If you are reading this, please come back!

4.

: Top Agent PGG jr.
- Very helpful user, but he hates chat… :(

5.

: 3pimetime3
- Congrats on earning bureaucrat! Keep up the good work!

6.

: Blackbird625
- MMMMEEEEEERRRRRRPPPPPPP!

7.

: LucasH181
- Helpful user as well! But sadly I don't see him much.

8.

: ChocophileBenj
- Good user! But… where is he lately?

9.

: Timmy fenton
- Same as above. Please come back!

10.

: BF10
- Good user but has sadly retired. Do come back! :(

11.

: Emmaelise401
- Fun user! And thanks for playing with me on Mineplex :)

12.

: ChaneyTheSamurott
- VERY nice user!

13.

: Cryptero75
- Thanks for letting me be part of your summer game! And please come back!

14.

: Spongebob194
- Friendly user who comes to chat sometimes.

15.

: MasterL500
- Another friendly user, but seems to be busy… :(

16.

: Kinglee123
- Fun user to talk to on chat! :)

17.

: Wildoneshelper
- I cannot believe I forgot you… XD Funny person to talk to!

18.

: Not real name
- Nice user, now, what's your real name? /:) lol just kidding… just kidding.

19.

: Nikola Teh Dew
- Comes to chat a lot it seems, he's a kind user :)

3litecandycrusher 00:11, March 15, 2015 (UTC)
My rage-o-meter and examples
[
edit
|
edit source
]
1- Laughing == Level 236
2 - Smiling == Level 309
3 - Smirking == Level 34
4 - Tired == Level 53
5 - Bored == Level 30
6 - Annoyed == Level 266
7 - MAD == Level 307
8 - Furious == Level 86
9 - Yelling/Screaming == Level 167
10 - BALLISTIC == Level 323
My hard levels and their comments (Levels 27-660)
[
edit
|
edit source
]

: 27 - OMG this level drove me NUTS. Kept getting 20,000 points.          4

: 29 - BORING. Somehow alike to the next level.             4

: 30 - This one drove me MAD. 34 attempts to get past this hell.           5

: 34 - Harder than i thought.                    3

: 46 - Man. THIS was hard. Never got close.              6

: 50 - Almost worse than 46. The holes make this level more annoying!                     5

: 53 - I know this one is not meant to be hard, but I had a really hard time with it. I actually took 27 attempts to do it. It almost made me kill myself.                       4

: 70 - 2 WEEKS. What a horrible level! Hate dem chocolate!                     8

: 76 - Greatly boring. Got 3 stars, though.                      5

: 77 - This one totally smacked me down for a week. That chocolate makes everything worse.              4

: 86 - This one was slightly easier than 70. But it was so hard! I took 3 weeks on this one!             8

: 91 - What HELL. This one is almost harder than 86!                          7

: 103 - UGH. THIS one is HARD. 25 moves ain't enough to get these jellies!                    6

: 107 - Just like 103. TOO. HARD. Those stupid bombs kept killing me.                       6

: 111 - This one was harder than I expected. Requires some luck to get all the merengues!                  3

: 117 - I HATED this level. I kept having the ingredients spawn on the sides of the board AND I could never get rid of all the chocolate.                          6

: 122 - ARGH! That stupid bomb! It took me weeks to get 3 stars, too!                      4

: 125 - AWFUL! HORRIBLE! EVIL! What else can describe this level?!?!                       7

: 132 - I only remember being stuck here for a few days, but it was fun.                      3

: 140 - Read 125. Then multiply that by two. And add boring.                            8

: 142 - Harder than i thought but not too hard.                      3

: 147 - GOD. The first version was horrible! Then I found out it was nerfed, tried facebook version for first time, and got past it on the first try.                     8

: 154 - I admit, this one is tricky, even though there are only 3 jellies.                   4

: 155 - UGH. This level is evil!!! Very hard!! 2 weeks of terror failing this crap.                 7

: 160 - Had a hard time with this one, not sure why…                        4

: 164 - Boring, hard, and annoying. Welcome to Pastille Pyramid.                        6

: 165 - This one was hard. Not necessarily as hard as…                    5

: 167 - Level 167!!!! Let me just say i would rather play 140 endlessly while getting crushed in a rockslide rather than redoing this one. It is one of my hardest!!!                      9 

: 169 - BLARGH!! Almost harder than 167! Did get 3 stars, though...                      8

: 173 - Had me stuck for a few days. Forty moves + Thirty stripes equals BAD MATH and HARD.                  5

: 181 - My second hardest. Barely easier than the level-who-must-not-be-named. Took 118 tries to beat it. Yup, 118. TOO MUCH CRAP! Then came back for 3 stars, powned it on my first try! Take that, 181!         10

: 187 - Not sure why I was stuck here for a week…                     6

: 194 - This one felt weird to me. The middle columns don't spawn any candies.                   3

: 199 - WHAT HELL. How could this one POSSIBLY get any worse?!                      7

: 201 - Same with 199. Really hard. That is how it can get worse.                      7

: 205 - GLARBUFUNENKFBDABDKLN!! Enough with this level!                        5

: 208 - One word to describe this order: RIDICULOUS.                     5

: 218 - Dumb level that finally brung me to use jelly fish…                   5

: 224 - This one pancaked me like a pan. Got crapped on by the licorice swirls.                        5

: 240 - From the makers of levels 199 and 201 comes 240…                          6

: 251 - AWFUL!!! I'm going to throw the maker of this level off a cliff because of the hell i suffered!               7

: 256 - A little tricky. It was never worse than 251.                        4

: 264 - Oh, man. I thought this was supposed to be EASY! It was hard, mean, annoying, and I took thirty-eight tries. Damn it!!                            6

: 266 - I am going to smash this level to bits if I have to. Just too hard.                     6

: 269 - Harder than I thought. But it wasn't too bad. 5

: 273 - Ya, this is deceiving. I would say medium, because I always ended up no more than four jellies short(except for the times the bombs blew up).                        4

: 282 - THIS IS SO DIFFICULT!!! JUST DIE!!!!                         6

: 288 - Okay, this one was hard. You have to get really lucky.                           6

: 290 - HOLY COW!!! When I first did this level, I thought it was EASY!!! Twenty-six attempts later I past it and regretted thinking this was easy.                          5

: 293 - This was almost as boring as that dumb level 140. Want some advice? Don't use the jelly fish booster. Believe me, it is pretty redundant, and you'll regret it.                      7

: 303 - Let me just say hands down that this has got to be the messiest level of this ENTIRE GAME. It is not too bad.                      4

: 305 - Jeez. This is brutal. Enough said.                          6

: 306 - Got stuck on this one for a day, not sure why…                   4

: 307 - TOO. HARD. Always ended up no less than 12 jellies short. Then I crushed this level with TWENTY EIGHT moves left! HOW DOES THIS WORK?!?! This maker has a lot of explaining to do!!!                     7

: 314 - I'm not sure why this was the easiest level of the episode at one point. Whoever said that is an idiot.             6

: 315 - Not too bad. It is harder than it looks.                      5

: 320 - Thanks a lot, level 65. Your evil twin brother, 320, just flattened me out 24 times.                        6

: 323 - Please read "My Battle with Level 323" below. This level is beyond insanely hard. Took me 3 terror-filled months.               10 (Wish i could give it an 11!)

: 329 - UGH. I don't like this level at ALL. 13 tries on this crap.                          6

: 332 - Worse than 329. Those bombs are so annoying. Grr…                         6

: 340 - What an awful level. 22 tries... so much for liking Pearly White Plains.                      7

: 341 - WOW! This was hard! But it was not harder than 340.                       6

: 347 - I swear to god, I am going to explode if I am forced to do this again. 10 wrapped candies just feels impossible for me.                              10

: 349 - WOW! I did not realize how messy this was! It was HARD. Like the page says, i actually finished the level with 40 EXTRA MOVES. Reminds me of when i completed 307. 6

: 353 - Oh man. Don't remind me of this one. I lost my 3 star streak here, too. 5

: 360 - Not terrible. But it should be con. hard. 4

: 365 - What a jerk. This order is very tough to get. In the end I did use a lollipop hammer, but it was worth completing the level. 5

: 366 - Oof. Another jerk. Totally took me by surprise. I HATED that middle-bottom jelly! AND I only got 1 star :( 5

: 367 - THIS IS THE WORST LEVEL OF PUDDING PAGODA!!!! This is what I said when I first did this level. Then powned it in one move. 6

: 377 - Took me 86 attempts! OHHH, the INSANITY!!! 9

: 384 - This level… is just… BOMB HAPPY! 6

: 385 - *sigh* I can't take it. 6

408 - NOT MEDIUM! I demand an upgrade! 5
410 - King! WHY?!?! 7
412 - Tough. But not terrible. 4
414 - TOUGH AND TERRIBLE!!! Spent countless tries and those 3 stupid hard to reach jellies! Worse than 410!!!! 8
417 - This is just like 414, but THIS is so dependent on luck! AND it's harder. I made my own strategy which seems to work well for this level. One of my least favorites... 8
418 - I got really pissed off after a few tries. It was mostly because at least ONE mystery egg would ruin my game by hatching a candy bomb. And the chocolate was impeding. 6
419 - I don't really think this one was that hard. #sonotannoyinglefty7788 3
422 - A bit tricky but not terrible. And a very messy level, indeed. 4
425 - I remember the attempt I completed this level was a moment I will always remember. If I told you, you would see why. 5
429 - HORRIBLE!!! But in the end scored over a million points. 6
432 - What kind of level is this???? When a wrapped candy explodes where all the eggs are, get ready. Everything is gonna go wild. 5
436 - Oh man. VERY unlucky here! 30+ attempts! 6
437 - Not necessarily hard but definitely a little tricky. 4
438 - I hate tornados!!! 6
440 - This level is full of… death! Locked bombs! Tornados! 3-layered icing! High 3 star score!!! 6
443 - WOW… did not expect this one to be so tough. 4
450 - 4 Cake Bombs… Really… Annoying… Pretty tough. (hidden word in here) 5
451 - MUCH much much much worse than 450. Crap placement of jellies. 6
452 - Much much much much much much much much much DEADLY AS 451!!! Seriously, King, you really expect us to collect 80 striped candies?!?!?!?! But the ending was happy, as I got 3 stars :) 7
458 - Hopefully won't take me long to earn 3 stars! 5
461 - Beat the level with 229K. COME ON!!!!! 4
463 - AWFUL!!!!! NEVER PUT THIS AT VARIABLE AGAIN!!! Blackbird625, how can you think this was EASY AND FUN?!?! 8
466 - Caught me off guard for a day but DID find a glitch here. 4
470 - I don't remember this well… but I hated it. A lot. 7
472 - OH ****************************************************!!!!!!!!!!! 7
477 - Hard but not too bad. 5
478 - Tough but also just another average Joe level. 5
481 - MEDIUM??? MEDIUM?!?!?!?!?!?! I HAD TO USE COCONUT WHEELS TO BEAT IT! 7
482 - Really bad. Very out of control. Hello level 482. 7
488 - AAAAAAAAAAAHHHHHHHHHHHHHHHHHHHHHHHH!!!!!!!!!!!!!!!!!!! 7
490 - Tricky? Yes. Very Hard. No. 5
491 - I had to use COCONUT WHEELS to complete this level! ARRRGHHH!!! 7
496 - After going back for 3 stars I can see why this level can be difficult… 6
500 - Hard indeed. I'm happier with this version rather than the first. 5
503 - I FAILED THIS 5 TIMES!!!!! EASY?!?!?! Bogus! 5
507 - It can be hard if you have a poor layout. 4
510 - I went back for 3 stars and took 30 more tries to even PASS it!!! GRR… 5
515 - THIS. LEVEL. SUCKS. 6
520 - Meh. 4
522 - Considerably easy?1 CONSIDERABLY EASY?!?!?!?!?! ARE YOU KIDDDING ME?!?!?! VERY HARD!!!!! 7
524 - Give me a B! Give me an O! Give me an R! Give me an I! Give me an N! Give me a G! 6
525 - MEDIUM?!?!?!??!?!?!?!?!?!? SERIOUSLY??!?!?!?!?!?!?! VERY HARD!!!!!!!!!!!! 7
530 - Fun but took a lot of tries… 5
533 - As of writing this, i hardly remember it, though i DO remember taking a couple of tries… 5
534 - UGH! Countless numbers of attempts, almost ALWAYS ending with a bomb going off, this level is just downright AWFUL! 8
539 - Almost the exact same thing as above, however the bombs weren't as big of a problem on here than on 534, but man, those top jellies… finally beat it, but with only two stars >:( 8
541 - This bottom board sucks… 6
547 - Ok, THIS was a very difficult level. I thought it would be easy after figuring out it had only 9 jellies. BOY was I wrong. 7
551 - Barely even remember this one but it was quite difficult. 4
557 - BRUTAL!!!! UGH! I can't STAND levels like this with the mechanics that are meant to screw you… 7
560 - Ugh this one was bad, not to mention I had an attempt where i got 170K but STILL FAILED!!! Grr… 7
566 - King was mean with this one, putting a 7 move bomb on the conveyer belt, plus with 25 orders to collect?! 7
569 - NOT. EASY. The chocolate gets out of control! 5
573 - Blech! Just too hard. 6
577 - MAN this one was bad. I was stuck on this for 3 WEEKS before finally beating it. In a way… it reminds me of 557. 8
591 - The 4 colored devil levels are back! Seriously, getting those bottom jellies… 7
593 - Same as above, but this time it was just dumb luck with only ONE ingredient exit >:( 7
596 - KING! Why so many hard 4 colored levels in this episode?! 7
597 - FINALLY! Not a 4 colored level, but a FIVE colored level. Spent well over 50 attempts on this one. One of my least favorite! 9
599 - Harder than I thought. 5
617 - Wow it took a while to get stuck on a level again, this one was BORING! And how do you even get 3 stars on this one?! I once had an attempt where i got FIVE color bombs and still only scored 200K… 6
622 - Seriously?! 5
625 - BORING!
629 - Hated it. Absolutely hated it. I had the 5-color version. I'd always have issues clearing the top licorice locks. And even when you DO clear them really fast, you couldn't get close to getting all of them down. What a brutal buff!
635 - Took me many tries. There's so little moves to bring down all of the ingredients! And the 3rd star is NASTY.
638 - Why did you buff it King… why?!
647 - Jeez this took me a lot of tries...
649 - If there's any level that became evil after their buff, it's this one.
651 - MUCH harder than I thought.
652 - I don't even know anyone who didn't have trouble with this one… yikes! Licorice swirls stink!
658 - King really wanted to make it hard to get the top row of jellies...
660 - HUGE amounts of attempts… all to see one ingredient get stuck and become unmoveable. Even the attempt I beat the level saw an ingredient get stuck! Though I became MASSIVELY lucky on that particular attempt...
661 -
663 -
673 -
677 -
679 -
681 -
688 -
691 -
695 -
699 -
706 -
710 -
712 -
714 -
721 -
722 -
730 -
731 -
733 -
738 -
743 -
750 -
751 -
752 -
755 -
756 -
760 -
761 -
762 -
763 -
766 -
767 -
769 -
771 -
773 -
778 -
782 -
793 -
794 -
796 -
800 -
802 -
805 -
808 -
811 -
815 -
817 -
819 -
823 -
826 -
828 -
830 -
835 -
838 -
847 -
848 -
850 -
852 -
853 -
856 -
858 -
861 -
862 -
863 -
867 -
868 -
872 -
875 -
876 -
877 -
879 -
883 -
887 -
900 -
901 -
904 -
907 -
908 -
913 -
915 -
916 -
917 -
920 -
922 -
924 -
929 -
930 -
931 -
932 -
935 -
936 -
937 -
941 -
943 -
944 -
947 -
949 -
952 -
957 -
959 -
962 -
964 -
967 -
969 -
970 -
973 -
974 -
975 -
977 -
980 -
981 -
984 -
986 -
989 -
991 -
994 -
995 -
999 -
My Battle with Level 323 (part 1)
[
edit
|
edit source
]
For those reading this, this was when it was at 25 moves, and not 30.
I remember coming fresh out of 322 and encountering this level. At this time, it was "insanely hard", so I wasn't too nervous, after coming out of very hard levels on my first try, including 133, 158, and the orig. 275. Man, THAT was a big mistake thinking it wouldn't be hard. This level totally CRUSHED me.
In my first 10 attempts, I didn't even come close. On my 6th attempt, i got 2 colour bombs - something that sounds impossible to do - and fell 9 jellies short.
I also knew this level was really hard to earn 3 stars on, so I felt dissapointed to find out all of my friends had 3 stars on this level. I never came CLOSE to getting that. However, my determination for 324 kept me going, as all of my friends had ridiculous scores on that level.
After 20 more attempts, I realized I might never get passed this level. All of my friends had done the irregular teleporters version, and not this version, so they didn't know how hard it was.
After many more failed attempts, I realized I had reached the 70 tries mark. This was when I had been reaching the month mark. Then, days later, a miracle happened on attempt 80. I got tons of cascades within the 25 moves. Finally, I reached 1 double-jelly left and 9 moves. But then I ran out of moves in the quadrant. And the worst part is, it was a bottom quadrant. I wacked out one layer of the jelly with a lollipop hammer, but i still had no moves there. What would have seemed like a simple task- did not happen. I ran out of moves with that one cursed jelly left. I was so sad. I thought I would finally do it. My hopes came crashing down when I ran out of moves in that quadrant.
So then came the month of may, one of my favorite candy crushing months of all time. While trying 323, i was still worried about dealing with 350, the hardest level of the game at this time. But 25 attempts later, at attempt 110, the date was 5/28/14.
5/28/14.
This is a day I'll never forget (and same with others).
Guess what happened on this day? The hardest levels of the game were nerfed!!!!!! This included 323 and 350!
Once i found out about this, i was so excited to try the new 323. This actually gave me hope of getting past it. I was actually excited to try 350, too, because apparently it was now FUN. Since this version was not on mobile, I decided to try it on Facebook.
But still, I did not realize how hard it still was. I always ended up very close to getting it. Then, before I knew it, my birthday had passed(6/6, i know, it's D-Day). After 43 attempts of failing this version, I was getting ready to quit. I knew that I would quit certainly if I reached attempt 323 and failed it.
But then, my 44th attempt on the newest version, and my 179th attempt on this whole level, it was 6/10. I started to play, and I did something next to impossible on this level- combined a color bomb with a stripe candy. That pretty much took out 1 layer of every jelly. I still had 22 moves remaining. Then I did something incredible - combined a striped candy with a wrapped candy. I made more moves, and then I had 10 moves left, with 1 jelly to go. I made a few more moves in the quadrant - knowing I would do it - and got that jelly - with 7 moves left. Though I only got 1 star, I was so happy. In fact, because I got 1 star, which broke my 3 star streak of Munchy monolith, I have retried this level for it. I can't tell you the feeling I got in myself when i finally finished this level. I exploded in cheers.
So this was my story of my never ending battle with 323. I know this was somewhat long, so excellent job if you read this whole thing. I am still in the process of getting 3 stars on this level.
The Battle of Level 323 (part 2)
[
edit
|
edit source
]
PART 2?!?!?! Didn't you already beat 323?!
Yes, part 2. I DID beat it. But why is it that I am writing this?
Well, in part 1, I said that I had only gotten 1 star. This is the part of the story where I try for that third star.
About 6 months after I beat 323, I remembered; I had not yet gotten the 3rd star on it yet. I then also realized that I was trying to get 3 stars on EVERY reality level. "Should I try for it?" was all that kept ringing in my head on that day. After a while, I decided yes: I would go for it.
So I tried a couple of times. Just like any of my other attempts at 323, I failed. Again and again. And not even one of them was remotely close to the 2nd star, let alone the 3rd.
I kept going on and off for trying that 3rd star. It mostly depended on what level I was on. If I was bored of a hard level that I was stuck on, I'd go and do 323. If not, I wouldn't even pay attention to 323, and I would truck along with my Candy Crush progress, trying the newer and newer levels as they just kept coming.
However, it was rare that I would attempt at going for that 3rd star at 323. Not to mention most attempts failed inevitably. Somewhere in February, I actually DID beat 323, but only with 1 star. I only tried about once a month.
But then came a time in June where I had a CRAZY good attempt going. This was attempt 54 at going for that 3rd star. Right off the first mystery candy, I was given a color bomb. That gave me a TON of points. It made me pass 300,000 - which was the 2 star score!
But after the color bomb was used, there were very little jellies left. I cleared all of them, with only 1 move remaining. I had about 310,000 at this point. If I was going to get that 3rd star on this attempt (the score for the 3rd star is 350,000), it would come down to Sugar Crush. But, even then, I only had 1 move left. How was I supposed to get 3 stars on this attempt?
Wel, Sugar Crush went, and, just as I thought, I did not get 3 stars. But I did get 320,180 points. I was not pleased. I knew that every attempt after this one would not come close to getting that 3rd star. I simply stopped trying that month.
But July came and I was just absolutely sick of level 762 (as I was stuck on it at this time). I knew this would be an excellent time to go for the 3rd star. I used as many lives as possible. Some attempts actually saw me passing the level, but sadly with 1 star. By the end of July 1st, I had no lives. I figured I would try the next day, July 2nd.
And I did. At about 4:00PM that day, I tried. And, believe it or not, a bunch of attempts saw me pass the level. But STILL with only 1 star. I was starting to get frustrated. 55 minutes later, I was down to just one live left. I went for it.
This was attempt 124 at going for the third star. And, just like that day in June, a miracle happened - the first mystery candy gave me a color bomb. Sweet! It gave me a lot of points. But then something CRAZY happened when I opened the next mystery candy.
ANOTHER color bomb came out. I used that. Now I was just below the 3 star score. I had 14 moves left. I eliminated a few jellies and got the next mystery candy. And guess what?
Even THAT one hatched a color bomb. I could not believe my luck! I used it. It put me well over the 3 star score. I now only had 2 jellies left, and 7 moves left. Both were in the same quadrant and one of them was a double.
I had a match that got rid of the single jelly. It then gave me a match that removed 1 layer from the double jelly. Now I had 5 moves left. And one single jelly. I could feel the battle truly coming to an end here. But there was just one problem.
I had no moves left in the quadrant! What was I supposed to do? I had no boosters. I suddenly felt nervous. I looked at the board. I was going to have to rely on the other 2 quadrants next to it to get that single jelly.
The bottom right quadrant had a move in it which gave me a horizontal striped candy. But that cascaded and blew it up. It moved the candies around in the bottom left quadrant (where the jelly was), but it was still no difference. No moves there. I looked around more.
In the top left quadrant, I had a mystery candy. I opened it. It have me a wrapped candy. And then the unbelievable happened.
The match caused a cascade and put a striped candy ON TOP OF THE WRAPPED CANDY. I can't tell you how lucky that was to get that to happen. I switched the two, and it hit the jelly. SUGAR CRUSH!!!!!!!!
I waited for the jelly fish to finish up. They did, and I got a score of 473,940. And I yelled in joy in chat. It was now 4:58PM. The Battle of Level 323 was finally over. After over a YEAR, the battle had finally ended! I had conquered level 323 100%!
To this day, I cannot stop thinking about that moment, July 2nd, 2015, 4:58PM, where I ended the battle once and for all when I hit that final jelly. It's a truly amazing feeling.
So, as I said in all of my other stories, well done for reading this long, awesome, story of my over-a-year-long battle with level 323! I never thought it could end like this. Thank you, cascades, for putting that striped candy on top of the wrapped candy!
My Legendary Completion of Level 367
[
edit
|
edit source
]
I remember this moment pretty well. It was the most fun thing I had ever had in Candy Crush.
This is my story of an almost impossible way i completed level 367.
So, if anybody doesn't remember this level, it has a TON of 5 layered icing in the middle of the board and two cake bombs in the bottom corners.
What made this level hard is the 5 layers. And 35 moves, of course. But they limited space SO MUCH. I knew after trying 5 times, I thought I would be stuck here a while.
WRONG.
So, i was down to one move, with some of the cake pieces cleared, but no complete cakes cleared. I did have 1 color bomb on the board. I had 19 double jellies left, with 18 of it under 1, 2, 3, 4, and mostly 5 layered icing. I decided if I wanted anything good to happen, I would use the color bomb. The majority of the board was covered in yellow and green candies, but i had the color bomb only next to a yellow candy, so that is what I used it on.
All hell cut loose from there. The explosion took out some layers of icing and triggered many cascades in the bottom, getting rid of the cakes. After the candies settled, I knew I had lost, but the next thing I knew the whole board was wiped out.
Well, turns out during the cascades, one of the cakes was completely cleared, which ended up wiping out the board. That whole wipeout cleared many icings, which revealed i think about 9 more jellies. I was know down to 18 more jellies as the only one that was already uncovered at the one move mark got cleared during the cascading. As the candies settled, MUCH more cascades happened, making 4 color bombs and 7 wrapped candies. The wrapped candies were set off with a BANG. The color bombs were exploded with a BOOM. The whole thing was a mess. The candies finally settled, and the OTHER cake bomb got set off.
KABOOM.
Board cleared. I was now down to only 6 jellies with 1 covered by 1 layered icing and another covered by 2 layered icing. Even MORE cascading happened. It made color bombs. It made striped candies. And of course, wrapped candies. Those all cleared the layers of jelly more and more and more. On and on and on. One by one they disappeared. The next thing I knew, I was down to 2 jellies, and one of the was the one covered by the 2 layered icing, but know the icing was gone.
Now the cascades started to slow down, but even then, one cascade cleared a jelly, leaving me with a double jelly on the board. The next thing I knew, a wrapped candy blew up a few tiles underneath that lonely jelly, which triggered another cascade, leaving it with 1 layer of jelly. Right when I thought I was going to lose, the final cascade CLEARED THE JELLY. BOOM. SUGAR CRUSH.
I couldn't believe what I was seeing. Never did I think anything like that could happen. I scored a total of 717,480 points. But still, I do not like this level, so I am not going back there.
Excellent job if you read all of this, I know it was somewhat long, but this was the most fun I had ever had.
| Edit Milestone | Edit Date and Time | Edit on |
| --- | --- | --- |
| 1,000 | November 1st, 2014, 7:33 AM (11:33) | User blog:3litecandycrusher/1000th edit!!!!!!!!!!!!!!!!!!!!!. |
| 2,000 | March 15th, 2015, 1:13PM (17:13) | Level 747 page. |
| 2,500 | April 22nd, 2015, 9:55AM (13:55) | Uploaded |
| 3,000 | July 12th, 2015, 9:01PM (1:01) | Level 960 page. |
| 3,500 | August 23rd, 2015, 9:07AM (13:07) | User:3litecandycrusher |
| 4,000 | November 14th, 2015, 1:37PM (16:37) | Creation of User blog:3litecandycrusher/Guess the Object! (Round 8) |

Community content is available under
CC-BY-SA
unless otherwise noted.