"Yesterday is history, tomorrow's a mystery, but today's a gift; that is why it is called the present."
~~Master Oogway, from Kung Fu Panda


Primetime's stats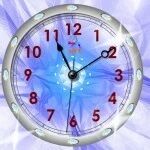 Basic info
| | |
| --- | --- |
| Name | Austin |
| Preferred name | Primetime |
| Time zone | "Pacific Standard Time" PST (UTC -8); 23:11, September 20, 2021 (Monday) |
Profession
Mainspace editor
User rights record
Rollback (November 24, 2013 - November 13, 2018)


4th Administrator (December 1, 2013 - November 13, 2018)
2nd Bureaucrat (October 26, 2014 - November 13, 2018, December 1, 2019 - )

Other major wiki(s)
Geometry Dash Wikia (retired)
Hello!
[
]
Hey there o/, nice to meet you! I'll go first...my username is 3primetime3 (as you can see on the large masthead above), although I prefer to be called Primetime. You've probably found me because you saw me flooding recent wiki activity with my edits. It's just because I'm a serious mainspace editor here, along with Cheekian and PowerCrusher04. My main goal is to strive for consistency and to continue keeping the most mainstream pages updated, though it's easier said than done on a constantly growing wiki.
If you want to contact me about wiki matters, feel free to drop me a message here if you need anything. I don't respond much, but I'll definitely read anything you send me and take appropriate actions when necessary. In addition, I'm also available via discord @Dr. Possible#3481 for more friendly conversations. Please please reach out if I don't! We're all strolling into uncharted territories at the moment, and we need to be there for each other for mental support at all times. Especially in times like these, it is easy to feel isolated, lost, and depressed; I want to remind you of your tremendous value and potential, and that I always want to help and support you through thick and thin. Any time, including now, is an important time to reach out and offer friendship, encouragement, and virtual company.
Even though we have all struggled through days that were more or less hopeful, fruitful, and encouraging than others, I've been heartened by contributors of both the CCS wiki and the community to keep the place alive and possible. Perhaps most importantly, I have felt immense joy in knowing that we have done it together - always encouraging, supporting, and taking care of each other. That doesn't mean that every project, edit, or relationship has gone smoothly: drama happens. However, we work out our differences and I wouldn't want it any other way - this place wouldn't be where it is if it weren't for the users that were here, still here, and will be here. There's no other online group whom I'd rather be associated with during these difficult times.
I welcome you to join this Utopia with open arms and hope that you find CCSW as your home, whether it is through surfing each page that the community has pieced together, communicating with all of us through Discord, or editing. Let me state this a different way: PLEASE JOIN US!!
Either way, I wish you all the best and great success in your endeavours, with time and space for recovery, reflection, and rejuvenation.
-Primetime (talk)
About me
[
]
Name's Austin, and I'm going to be starting my senior year at UCLA (University of California, Los Angeles) as I'm typing this. I have a burning passion for music, playing the piano professionally along with the occasional violin, voice and guitar. When I grow up, I aspire to become a concert pianist and music instructor, touring around the world and teaching students. More on that if we get to know each other more - maybe you'll hear my playing sometime.
One of my hobbies is my love for community service - to provide "love for people and love for music". Nothing thrills me more than bringing joy to those that may be going through hardships in life, such as the elderly, hospital patients, and people experiencing homelessness. Another activity I love is Cross-Country. Putting in that extra effort got me second place in the league finals, barely qualifying me for the city prelims. Lastly, I like teaching math to students that need help understanding concepts, especially tutoring those that need help in Geometry and Calculus AB. I soon became voted as the best TA at my school after raising fails to C's, B's, and even A's.
Why do I love all of these activities, you may ask? They all have one thing in common. At some point in my life, I was told that I could never do any of these things, even if I tried. But if you don't know me yet, let me just say that the biggest progress I make is when faced with adversity. While it can be discouraging, it motivates me to do better and challenges me to prove people wrong. For example, some people told me that I could never join an a cappella group because I'm never confident or loudspoken enough to express my feelings through song lyrics. My physician told me not to run because I have very flat feet and can easily lose my balance. My parents told me not to teach because of my communication and English issues, and I may further confuse students that are already lost.
It's amazing to see how far I've come and how much more I can accomplish in the future. I dare you to tell me that I can't do something (although...maybe I'll agree with you - for example, if you dare me to juggle chainsaws, I think I prefer having my neck intact heheh).
Friends
[
]
"

Good friends are like stars. You don't always seem them, but you know they are always there.

"

—Christy Evans
A few of my close friends from CCS. Do you still remember me?
---
I wouldn't have been able to make it to where I am without everyone's support. You guys have taught me respect, love, assertiveness, honesty, compatibility, neutrality, wisdom, teamwork, companionship, hopefulness, determination, motivation, timeliness, and so much more! I'd like to point four users who have been my biggest influences during my years here.
♥PC04: In the long term, the true friends are the ones who withstand the test of time. And you...are a true friend. Despite the ups and downs that we've faced together, you've been a rock during the years I've known you, and I couldn't ask for anything more. With every heartfelt conversation on Discord, I have the utmost respect for you sir, and you are the man of the people. I cannot wait for the awesome editing that we're about to undertake and for the many long years ahead! So grateful that you are in my orbit :).
♥Leo: It has been such a long time we've known each other. Since we've met, the things that you have done for me have really transcended past everyone else on Wikia. No words describe my respect and admiration I have for you. I'm so glad that we still keep in contact through random Discord conversations while watching someone play Candy Crush on level god-knows-who!
♥Kody: To have someone who is not only AMAZINGLY music-oriented but also friendly, funny, and relateable gives me a feeling that I think that I do not deserve. Time passes by so quickly whenever we have a DM session or Skype call. I only wished that we have more time to talk to each other, although it has been rough on both of us to continue pursuing our studies in music. However, that only makes the time that we have with each other that much more valuable. :)
♥Hackey: Albert, we've really hit it off on both the GD Wiki and WhatsApp. I don't say this very often to people, but you have an old soul and are wise beyond your years. You've been the best wiki leader I've seen thus far, being the face of the GD Wiki and a voice of reason when I need it. I hope to hear you play the piano sometime, and perhaps we can collaborate on something, although we both need to work more on keeping our messages to each other shorter and more frequent :P.
♥Joanna: In all of my years here, I've never met someone who was as understanding and as girlie as you. You're someone I look for to have a good time. Even though you may not remember, I'll always remember the moment when you told me that "a life is a life, so we should always live it as best as we can." I can't imagine how my Wikia experiences would be if we've never crossed paths :)
Oh wait, did I say four friends? I MEAN a FANTASTIC FIVE! :D
For everyone, thank you for sticking with me even when it wasn't easy, for being there when I was strong on the outside but weak in the inside.
Primetime's 100Kth edit! :D (August 25, 2016)
[
]
The community that I know.



"Hmmm...should I join?" "Why not, it won't hurt." Those were the words that I said the third time I visited the Candy Crush Saga Wiki. I was hesitant to create an account, thinking that my mom or dad would catch me downloading a virus from a website covered in advertisements. But after a day or two, I still thought I should quit. It wasn't a typical website that I usually logged on to, and I would get banned from using the internet if my mom or dad found out. Anyhow, I started to make small edits, just like I did on Wikipedia, trying to add on to pages and creating some stubs here and there. I wasn't really making any impact on the wiki, just filling in some things that I felt like adding in. The first actual user I met on the wiki was Wildoneshelper, the one who welcomed me here and the first one to treat me as part of the community. He showed me around the place and made me feel like I belonged. Because of him, it was the first time that I was 100% certain that I was going to keep my account. And soon, I would meet many new faces who were eager to contribute as much as I did. Many users kept joining the community. On chat and even editing side by side, I made more and more friends, and my list of users I could trust continued growing. The amount and support of friends I had here surpassed the ones I had in real life. Yeah, being nerdy and quiet in real life wasn't exactly the way to make friends. With many users, only some including Luvda, Liquoritz, Ryan, Joy, and Rolento, I started to lose interest in the Candy Crush game itself and began to contribute much more to the wiki. I realized how much more I loved editing a wiki about the game than actually play the game hehe. The wiki and game continued growing side by side, and brand new infoboxes with brilliant templates started to show up on pages (created by Maddie). Not to mention, the Dreamworld was just released, introducing new game ideas and elements. So much to do, but everyone's hard work brought the wiki's information up to speed. It obviously wasn't a 100% stable ride, we all know. Users left due to personal issues, but we persevere and remain strong, as the great users we are. Soon, with users like Rose, Flockky, Elsa, and DCG, Cjay, and Not real name, every page became formatted in just a year. The number of admins increased from 3 to 6 to 10+ with a whopping FOUR bureaucrats! And there's only so much more to come since my return after a two-year hiatus. With Cheekian wanting and willing to hold the fort each day there are redesigns and new levels, Timhung, Johnny, and NRN to handle images, the personality of my right hand man PowerCrusher04, and bots such as AIDCG and Skytown bot (sure, they have personalities too!), I feel that as a team, we are unstoppable. And this is just the beginning of something great - I know it! I see potential in everyone here, eager to continue molding Candy Crush Saga Wiki's history :). Today, sitting here, looking back, I'm so glad that this place has become my safe haven. I log on to this wiki to take a break from the stresses in life and my current emotional instability. Each day, this wiki has helped me grow stronger and mature faster in life. And this simple number on my profile page is not a milestone. It is a symbol - it represents the three-year journey that I've had so far with everyone here. And I'm only looking forward to miles I have ahead. Why will I continue on this wiki? It's because of YOU. Yes, YOU sitting there reading this. It's you, the ones around the world who have molded me into who I am today. Through how? Words of wisdom. And if you don't believe me, I've compiled a list of quotes that really spoke to me since Day 1 to show you the Candy Crush Saga Wiki I know.

I hope the compliation of quotes means as much to you as it did to me. I look up to you guys for being such sagacious and humble users. Thank you. You guys have really shone over the years. This tight camaraderie is one that no one finds in the real world anymore, and I'm glad we're able to form such strong bonds with each other, even when we are thousands of miles apart. I'm glad that this is my life: a bunch of people from all over the world getting online to create not a unique community, but an irreplaceable family. And I close off my 100Kth edit with a cheesy quote from my very 1K-edit blog post, "I LOVE THIS WIKI!!!!" :D
Wikia Lessons Learned
[
]