Note: This profile is under redesign.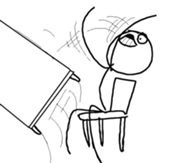 Since I did not play for a long time, I ask the masters to forgive me, as I am only at Level 181. I might not be playing for a long time because of synchronization problems. I think the problem is solved. Back to FB.
I am an average Candy Crusher who does not know how many stars he has.
I am now an iOS player. But, I will check my FB Candy Crush rarely or sometimes, to check on my winning trophies for every episode.
All hail, hard prime numbers! Like 43 (DW), 109, 167 and 181.
Opening Time
Usually, I am around all-day, but of course, I have breaktimes. Note that I am from the Philipines, so if you send me a message at 1am in New York, there is a high chance I'll reply to it 'cause its 13:00 in here. From those in Asia, it is best to give me a message in the morning, because it might be the same time, too.
Hardest Levels for Me
10. Level 29 

9. Level 181
8. Level 98

7. Level 70
6. Level 117

5. Level 125

4. Level 32

3. Level 147

2. Level 43

1. Level 92

My Future Plans
I am fixing some levels with inconsistent infoboxes, like filling up those blank logos above the previous and next.
I am going to add episode banners in the infoboxes. Just answer this poll: User blog:Julianthewiki/Can I implement this?
Community content is available under
CC-BY-SA
unless otherwise noted.