Hey guys, I live in Ireland and am shamefully addicted to Candy Crush Saga. :P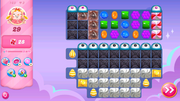 As well as being an Administrator here, I also help moderate CrushingCandies.com's forum. (when it eventually comes back)
OK, someone please tell me why I keep misreading Butterscotch Boulders as Butterscotch Builders?
Sugary Shire in my mind = Sugary *****
Download my NEW editor for the Game Maker program. Many thanks go to CC071 for posting the link to it in the first place. It has been substantially modified since then: http://1drv.ms/1DqnwWL
Statistics
[removed because I keep forgetting to update them]
Winning Trophies
Candy Town (Episode 1)- 30 stars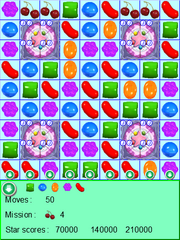 Candy Factory (Episode 2)- 30 stars
Lemonade Lake (Episode 3)- 45 stars
Wafer Wharf (Episode 10)- 45 stars
Sour Salon (Episode 36)- 45 stars
Wafer Windmill (Episode 41)- 45 stars
Some notes on some levels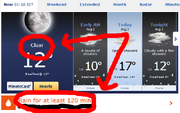 18: 2 days (Please don't ask how)
33: 2 days
65: 5 days
70: 8 days before I bailed myself out
147: 18 hours
152: Wasn't too bad
165: Fifth try (I so HATED you during my 4 failures)
180: 1 hour
181: 3-6 hours
182: Required a bail out
183: 1 hour
184: Errm... I actually fell asleep before I got a good board- that happened the next morning
200: WHEEEEEEEEE!!!!!!!!!!!
201: If I see you around here again I'll break your fingers, you skull-faced tosspot.
213: 36 hours
226: What better way to use 5 lollipop hammers from watching an advert...
230: Fun
236: BORING. (not really, it's bloomin' hilarious)
241: Go away, licorice dispensers that tossed a huge pile in after I get a striped & wrapped
245: You sucked.
252: 20,138,000.
256: Moving (not very) swiftly along...
263: *chokes on smoke produced by bombs*
265: First try
269: First try (a level my friend on this wiki despised)
275: Hated this one: 2 terror filled days. I also passed my friend (who is also a member of this wiki) here for the first time, and we've been neck-and-neck ever since until recently, where I started to get a good lead on him
277: Second try
285: Not my favourite.
290: First try
295: Fun
305: 3 days of terror
307: Second try
309: Fun
311: 6 LONG days of terror
320: Second try
323: Second try, fun
336: Fun
337: As above
342: Second try
348: 2 days.
350: 4 days.
356: 36 hours
361: Second try.
366: Second try.
375: Passed another friend of mine (who has since joined the wiki). He hasn't caught up since.
382: Disgusting
385: Rotten.
399: Bitter.
409: Horrible.
410: I doubt many people would like a pudding made with heaps of jelly, licorice, chocolate and bombs...
411-: I hate you purely because of those silly Twister Candies...
413: First try
414: Second try.
417: I hate you...
419: This looks like it was designed by Salvador Dali and MC Escher... in a pub... after they've dropped some particularly bad acid...
425: Beaten without boosters in 24 hours. Not as hard as I imagined, probably because it was nerfed.
428: That was annoying.
429: 274 turned up to 11. And I HATED 274.
431: 2 days (Again, don't ask why)
434: Whoever designed this was clearly fascinated by 410.
440: This level is awful. Thankfully I've passed it now.
447: I like you...
460: 3 days
461: First try
463: First try, fun
464: Second try
465: Second try
470: Second try (I actually beat this on my first try, but a bomb blew up- gah, so I used a bomb cooler to prevent a repeat of this accident)
471: First try
480: Whoever designed this was clearly fascinated by 382.
486: First try. Why are people saying this is hard? It looks quite easy to be honest.
500: Beaten on 5th day (although I didn't play for two of them). 47 attempts.
502: I thought I was done with 180. Obviously not.
505: To hell with you.
517: And you
523: The pox on you, and your kind!
530: There's room in hell for you too.
531-: Conveyor belts. YUS.
557: This level sucked.
562: And this one...
577: And this one... who thought levels designed like this were a good idea?
591: No conveyor belts. :(
593: Whoever made this level, come with me to the blast furnace where you will end up melting to death.
606-: Ribbit.
Worms Armageddon Friends
CrisR82 (inactive)
Cyangleex
Courtemanche437
Rubycored (inactive)
Sparky5856
Community content is available under
CC-BY-SA
unless otherwise noted.