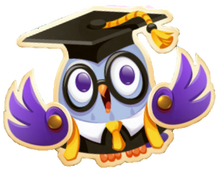 Hello! <insert name here> ,

Any question and opinion?
We are welcome !!!
If you want to ask question or give some opinion, please go to message wall.
If you want to discuss together, please go to Forum or join discord group.
"

No need to afraid of asking question. If you have problem, just ask.
No one said you are the best editor but you should try your best.
You should know "Practice Makes Perfect".

"

—My text
---
My status
Somewhat active

Game stats (Reality)
My Current Level : level 5630
My Current Episode : [[]]
My Current World : [[]]
---

Opening Time
I live in the UTC+8 timezone.
So I always edit on UTC (07:00-14:00), UTC+8 (15:00-22:00).
If I have time, I can help this wiki edit.
Now is 09:21, 18 October 2019 (Friday) (UTC)
My main jobs
Rank and other boxes
| | |
| --- | --- |
| en-2 | This user is able to contribute with an intermediate level of English. |
Data
Edits of

Timhung005

on Candy Crush Saga Wiki
Total:
12,390
Article:
7,743
Talk:
228
Board Thread:
45
User:
286
User talk:
0
Thread:
240
Project:
63
File:
2,777
File talk:
0
Template:
567
Template talk:
0
Category:
30
Category talk:
0
Forum:
0
User blog:
3
User blog comment:
5
Community content is available under
CC-BY-SA
unless otherwise noted.